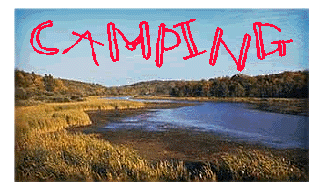 Ok, so maybe your idea of a getaway is camping instead. Well, we've got that too. You can choose from three provincial parks in which to escape from the big city. All three parks are just minutes from Orillia.

Mara and McRae Point Provincial Parks are located just east of Orillia on Lake Simcoe.

Bass Lake Provincial Park is located just west of Orillia. Between the three parks there are almost 500 campsites available within minutes of the city.

It's highly recommended that you reserve a spot ahead of time. They are all popular destinations and fill up almost every weekend.


The Hammock Harbour Resort. It is a privately owned RV park that caters to family campers and boaters. They offer a 9 hole par 3 golf course, heated pool, tennis court and other recreational opportunities.